Royal Commission for Riyadh City (RCRC)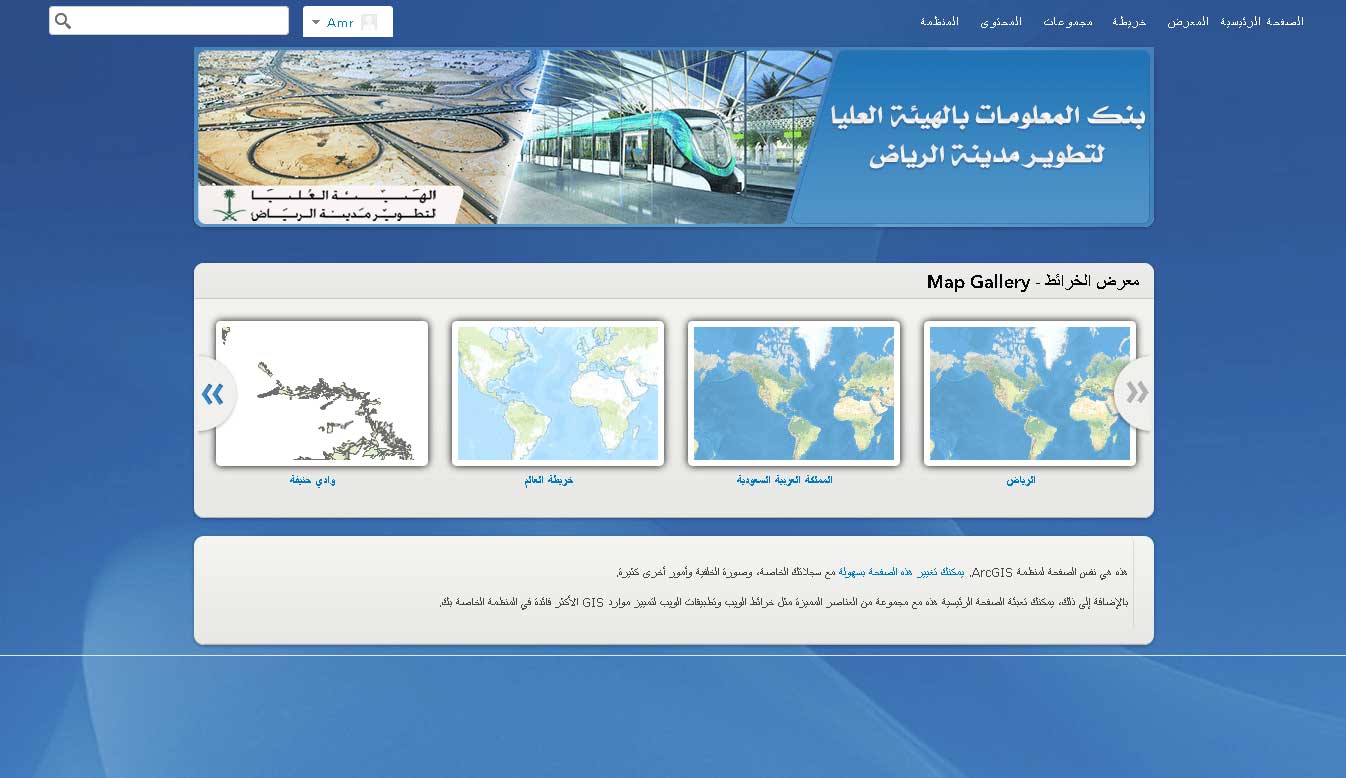 The project was conducted in three phases.
First, a gap analysis was initiated to cross-check the data model with the available GIS data as well as establish rules before the new data model's launch.
The second phase involves the definition of the collaboration together with sharing generalized data policies to all departments.
In the third and final phase, the Portal for ArcGIS was launched to give users the capability to build maps in easier and quicker ways. The platform offers the same collaboration tools, but on a more secure site, and has become a central source for authoritative content exclusive to users in the intranet.
The RCRC guarantees secured content, including base maps, reference layers, sensitive information on confidential research, and data with strict privacy controls, through firewalls. System administrators are also given access to user and group management including storage limitation settings using administrative and account management tools.
Royal Commission for Riyadh City (RCRC) (Partner: Digital Geography)

Government, Saudi Arabia

6 Months